SKU
Tri-Clover Fitings_Tri-Clamp Gasket
More Information

| | |
| --- | --- |
| Size | 1/2" up to 6" |
| Material | Silicone, EPDM, Viton, Teflon |
Tri-Clamp Gasket, Silicon. (unless otherwise specified)
Uses:
● The Tri-Clamp Gasket is used to seal the connection between two ferrule ends that are held together by a clamp.

Materials

:
● Most Often Tri-Clamp Gaskets used are usually made out of silicone, which is is almost an Idustry default!
● Silicone gaskets are economical and they offer a wide working temperature range.
● They have extremely low leaching characteristics and composed of food grade materials.
O

ther Options

:
● We offer EPDM, Viton and PTFE (Teflon) in 1.5" sizes.
● Other materials and sizes available for special order.

Sizing

:
● The 1/2" and 3/4" Gaskets are the same OD and so are the 1" and 1.5" Gaskets.
● For information Tri-Clamp fitting sizing, Click Here.
Dimension Chart

:
Sizing Chart

: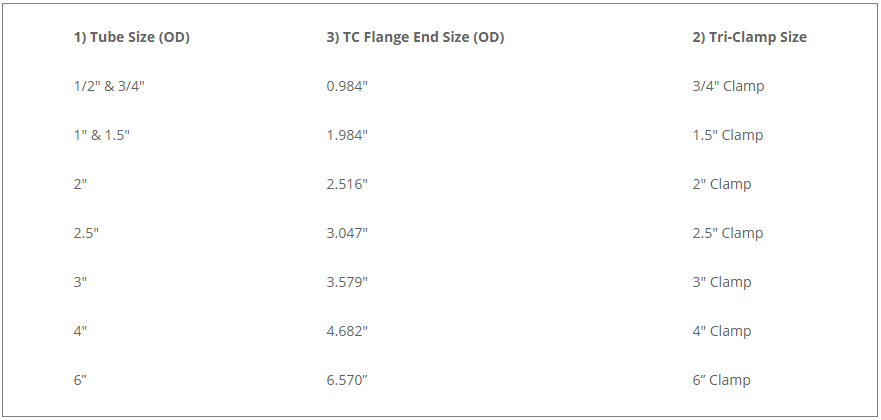 More Information

| | |
| --- | --- |
| Size | 1/2" up to 6" |
| Material | Silicone, EPDM, Viton, Teflon |